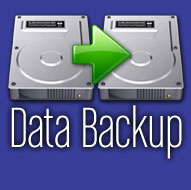 We live in a data driven economy. The advancement in technology has made it possible for business institutions and individuals to store data in large quantities. However, disaster is known to strike unexpectedly and this could result in loss of data. Disasters can come in form of virus attacks, hard drive failures or natural disasters such as floods. To guard against loss of important data, you should back up your data.
Most people associate backups with moving documents, photos or videos to an external hard drive. Copying data from one location to another is not sufficient enough to guarantee safety in case of disasters.  A back up consists of at least two separate copies of the same data. Though a single back up is good, you still are in danger of losing your data. Computer experts advise that you have at least three copies of data.
The Basics of Data Backup
The following are steps you should take when backing up data:
Plan for your backup: Start by determining where to keep your backup. You should store your backup in a location that is safe from flooding, fire, theft or other common disasters. For critical data, it is important to have quarterly or yearly backups.
Begin a backup routine: Make backing up data one of your daily tasks- you should not entrust anyone with backing up your data.
Determine the best approach for you: Backing up data is dependent on your situation. If your data changes regularly, you may be required to back up a few times a day. You should perform incremental backup to secure all the newest data.
Test your backup: Nothing is 100% perfect and you should not totally trust back up software with your backup. It is advisable to test your backup once in a while to ensure it is complete. This can be accomplished by saving your data to an alternative location to test whether it is all present. You should also review your back up reports to identify if there are any problems with your back up jobs.
Questions You Should Ask When Planning For a Backup:
How important or sensitive is the data? Determining how important and sensitive data is helps you determine the backup approach you are going to use. For critical data you need to use redundant backups that go back for several backup sessions. For sensitive data, ensure that your data is sufficiently secured through encryption or any other security measures. For less important data like files used on a daily basis, you will need to back up regularly.
How often does the data change? For data that changes daily, you might to back up the data daily or even hourly if it is warranted.
Do you have equipment for backing up? Backup hardware is necessary for performing offsite backups. Backup hardware includes tape drives, removable disk drives and optical drives.
When to perform backups- The best time to schedule backups is when the system is not in use or during off peak hours. However, if data is mission critical, then you may need to preform progressive backups constantly even while the system is in use.
Who is performing the backups? For large organizations, it is important to hire a professional for data recovery and backups. This will ensure that all critical data is secured and can be retrieved in case disaster strikes. For small businesses, one of the personnel should be charged with backing up data rather than leaving the responsibility to anyone with free time on their hands.
What is the scope of the backups? For example, the standard Windows machine has a main folder that should be backed up. For example c:usersyournamehere. This folder contains all the data that is you. All of the other folders contain data as well but this data can be reinstalled. The user data folder cannot be recovered. By determining the scope, you can decide what gets backed up and how much storage you will need to accomplish it.
Backing up is an important procedure for individuals and businesses. There are many scenarios through which you can lose data without expecting it. To guard against loss of data it is important to develop a backing up strategy to safeguard your information against loss.
If you have any questions, we here at Rocky Mountain Expert Computer Services are here to help you.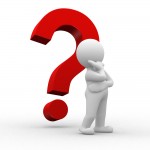 Do you backup regularly? Let us know your strategy in the comments.
Post majorily written by OranjeGirl for RMECS
Edited and expanded by Jake