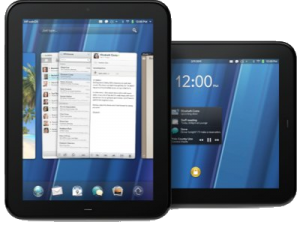 With all the buzz about HP selling it's tablets at rock bottom prices, I'm sure some of you are asking yourselves if you should pick one up. Should you? Well that depends.
Should I buy an HP touchpad?
Tablets do one thing very well, consume content. From video to email, everything is easier with a larger screen. And this device can do most of the major things you'd want to do on a tablet such as:
E-Reader (This thing has Amazon kindle preinstalled)
Photo viewer (you can view pictures from most major sites on it)
Email (Email isn't changing anytime soon)
Flash video (take that apple)
The problem though is that it's doubtful WebOS will be updated any time soon. So if there are major changes to the internet for example, WebOS will be left behind. Still, there are rumblings about hacks to install Android on these things and if that comes to fruition, then this will be an interesting development indeed. In the end though, if you are going for a tablet and aren't on a budget, get the iPad. I'm no apple fan boy, but it's the best there is right now.