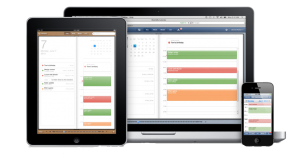 We've all got appointments happening in our lives. Whether it be doctors or gym time, school plays or soccer practice, work or vacation, we all need to stay organized. Forget an appointment and you may lose that client your company needs so badly, disappoint a child or miss a plane. That is where synced calendars come in. A large portion of use carry around smart phones, and those usually have calendar applications. Outlook has a calendar, and most companies use that in the workplace, and we might also have it at home too. Wouldn't it be nice if all your calendars talked to one another and if you added an event to one, it would propagate across to the others?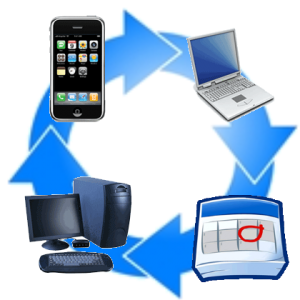 Welcome to your own personal scheduling cloud! It is quite easy to set your devices all to sync with a central server, and best of all, it's 100% free!
What you will need:
Google account
Smart phone
PC or Mac
A desire to keep it all in sync
Keep in mind, you can omit devices you do not have. But since I personally use all of these, I will detail it from that perspective.
Basic setup:
In these steps, we'll set up the framework for your calendar sync.
Step 1: Sign up for a Google account (https://www.google.com/accounts/NewAccount) if you don't have one already.
Step 2: Navigate to Google Calendar (http://calendar.google.com)
Step 3: After accepting all the legalese, you should be presented with a window that looks kind of like this: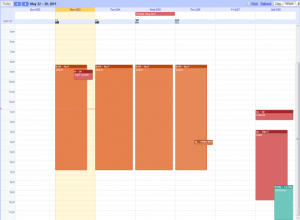 So now we have the place to keep our calendar online. Next we need to get clients ready.
Outlook steps:
Step 1: Download Google Calendar Outlook Sync (http://dl.google.com/googlecalendarsync/GoogleCalendarSync_Installer.exe)
Step 2: Install it.
Step 3: Enter your Google account information
Step 4: Select 2-Way sync
Now your outlook and Google calendars will be in sync. Repeat this process on any computers you use outlook calendar on.
Mobile devices:
Desktop client:
Personally, whenever I don't have Outlook on a machine, I use Sunbird by mozilla. It's lightweight and simple to use.
Step 1: Download Sunbird (http://www.mozilla.org/projects/calendar/sunbird/)
Step 2: Follow steps here http://www.google.com/support/calendar/bin/answer.py?answer=99358#sunbird
If all was done correctly, your calendar should appear if you had one one Google Calendar. Otherwise, feel free to add an event either on the web or with this program. Both will stay in sync.
Web Client:
Probably one of the best things about doing your calendar this way is that Google Calendar is a web based application that can be accessed on a variety of computers and mobile devices right from the browser. Simply visit (http://calendar.google.com) and login