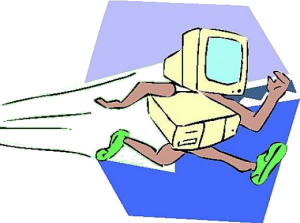 Computers get slow. It's just a fact of using them. This is usually the result of installing and uninstalling as well as internet browsing and to a lesser extent, cookies. Things just pile up and slow the system down. However, there are a few utilities that will help speed it back up. Nothing works better than a fresh operating system install, but if that is too much work (and it usually is) these will help.
Note: We are not affiliated with any of these products. There is no advertising going on here, these are GENUINE recommendations
Defragment:
I love this program. It runs in the background keeping you defragmented in real time. It can also be run normally and it seems to do a great job. Best of all, it's free. These guys make other great products too. It's won numerous awards and is very fast and lightweight.
Clean:
IOBit Advanced SystemCare Pro 4
This one isn't 100% free, but they give you quite a few features without paying for it. Still, it works very well. It has a clean interface and runs very fast and efficient. Highly recommended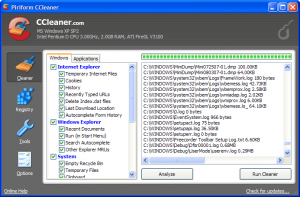 CCleaner hasn't been updated in a while, but it is still very good at a general cleaning of your pc, though I would recommend Advanced system care pro 3 instead
Overclocking: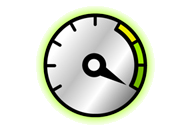 Over clocking is something that most high end computers can do. Basically, you run more volts through the processor than is recommended. This burns out the processor a little faster, but, in today's world of ever changing technology, odds are you'll be replacing that computer long before the processor burns out. In addition, it's a balancing act. Faster performance comes at the cost of stability. If you go too far, your system might crash more often. Best best is to look around the internet for people with your same motherboard and processor and see what they recommend as far as cpu voltage and multiplier to get the best performance in the most stable configuration possible.
RAM/Memory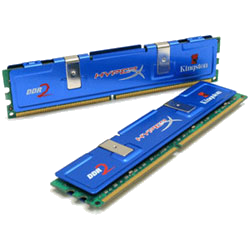 If you aren't already maxed out, adding more RAM is a great way to increase performance. The amount you can put in is limited by two things, operating system (32 or 64 bit) and your motherboard (max memory and slots). Here is a handy web site to figure out what you can do, or you can always contact us for more assistance in this.
Reimage
Nothing will improve your system better than starting over. Backup what you need, format the drive and reinstall the operating system. This will clear 100% of what you had and if you back up, you can reinstall and you'll be back up and running in no time. Throughout the course of my internet browsing, I tend to install all kinds of things. Sometimes I forget what is in there. Helps to prioritize, if it isn't important enough to backup, should it even be installed on my computer?
What do you think? Have another utility we overlooked? Tell us about it!