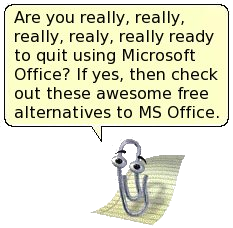 We all know about Microsoft Office. Since grade school, we've all dabbled in it at one time or another. Or we use it in the workplace. This is usually because Microsoft has an agreement with your school or business. But sometimes, we use office just because we don't know any better. Enter two contenders for your productivity suite dollar, and ironically, they are both free.

OpenOffice is the leading open-source office software suite for word processing, spreadsheets, presentations, graphics, databases and more. It is available in many languages and works on all common computers. It stores all your data in an international open standard format and can also read and write files from other common office software packages. It can be downloaded and used completely free of charge for any purpose.
OpenOffice is the result of over twenty years' software engineering. Designed from the start as a single piece of software, it has a consistency other products cannot match. A completely open development process means that anyone can report bugs, request new features, or enhance the software. The result: OpenOffice does everything you want your office software to do, the way you want it to.
OpenOffice is easy to learn, and if you're already using another office software package, you'll take to OpenOffice straight away. Our world-wide native-language community means that OpenOffice is probably available and supported in your own language. And if you already have files from another office package – OpenOffice will probably read them with no difficulty.
Best of all, OpenOffice can be downloaded and used entirely free of any licence fees. OpenOffice is released under the LGPL licence. This means you may use it for any purpose – domestic, commercial, educational, public administration. You may install it on as many computers as you like. You may make copies and give them away to family, friends, students, employees – anyone you like.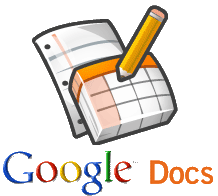 Rather than explain it myself, I think this video does a good job:
[divider /]
So there you have it, two alternatives to Microsoft's Office suite. They both work very well and each have strengths and weaknesses. But overall, you can get your work done and best of all, since all of these can generate a .doc , .xls , .ppt or .pub file, you can move seamlessly from office to an alternative and back again. I've noticed, on occasion, different applications do layouts differently, so you may want to preview the file before giving that big presentation on a new computer, but these are minor hiccups.